Our Pools Mainpage: www.suprnova.cc. Our Twitter: twitter.com/SuprnovaPools Be sure to follow us for updates and news !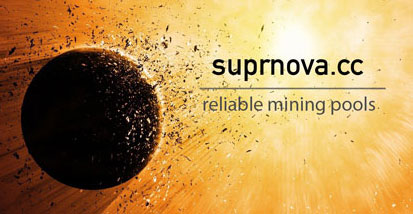 Suprnova's nixCoin Pool // Algo: lyra2v2 // LIVE !
stratum+tcp://nix.suprnova.cc:4930 Nicehash: 4931
For security reasons, this is a separate pool with a separate user database - you have to re-register, even if you have a Suprnova account on a different pool already.